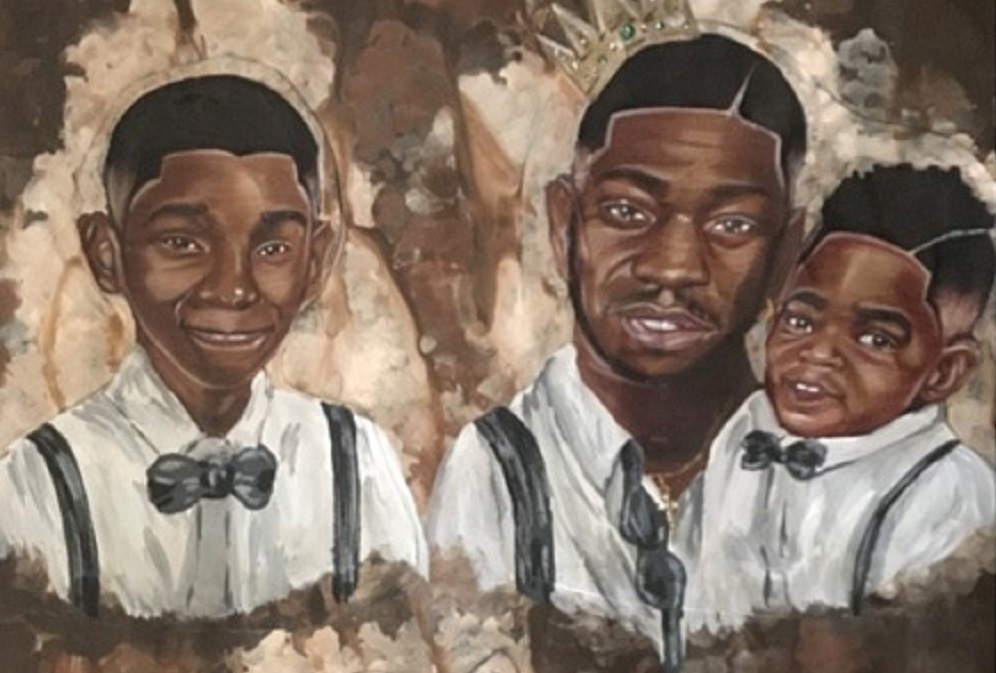 Quintin Chaplin's exhibit "The Culture" features themes such as religion, politics and childhood. Contributed image
The City of North Charleston's Cultural Arts Department presents the artwork of Quintin Chaplin and Richard Amble at the North Charleston City Gallery through Jan. 31.
North Charleston Artist-in-Residence Chaplin will exhibit his paintings and local artist Richard Amble will feature his photographs.
A native of the Lowcountry, Chaplin is a local muralist, illustrator and portrait artist. He will feature "The Culture," which covers various themes such as religion, politics, childhood, and day-to-day issues of the modern society.
Ambles' "Coastal Views" is a series of drone photography captured off the coast of Morris Island in South Carolina. Amble, who has earned a bachelor's degree in Biology from Mount Senario College, is interested in the coastline due to the uniqueness of the place where sea life and land creatures coexist.
"The beach environment is invigorated by the water, which provides the life-sustaining minerals and material needed for food," Amble said. "The ebb and flow of the seawater not only brings nourishment but is part of the many rhythms of nature."
Contact the North Charleston Cultural Arts Department for further information about the artists or purchase information at 843-740-5854.