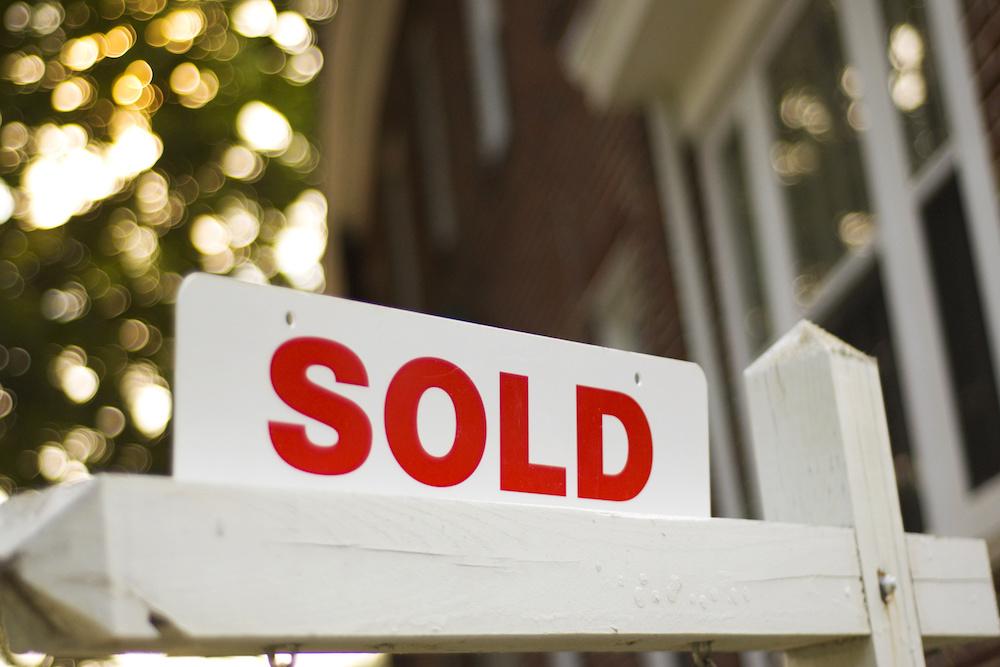 One in 458 properties in South Carolina started the foreclosure process during the first quarter of the year, according to an ATTOM Data Solutions analysis of property data.
It was the fifth highest foreclosure rate among U.S. states and the District of Columbia.
The data shows 4,787 South Carolina properties with a foreclosure filing during the first three months of 2018. The state has more than 2.1 million housing units. The foreclosure rate in the state is up 8.03 percent from the end of 2017 and down 11.86 percent from a year ago.
In the U.S., 189,870 properties started the foreclosure process in the first quarter – a 4 percent increase over the fourth quarter of 2017 and a 19 percent decrease from this time last year.
State foreclosure rates
| | | | | | | |
| --- | --- | --- | --- | --- | --- | --- |
| Rank | State | Housing Units | Q1 2018 Properties with Foreclosure Filings | Foreclosure Rate (Housing Units Per Foreclosure Filing) | Change from Q4 2017 (%) | Change from Q1 2017 (%) |
| 1 | New Jersey | 3,586,442 | 15,386 | 233 | -7.15 | -16.65 |
| 2 | Delaware | 417,927 | 1,319 | 317 | -1.93 | -15.34 |
| 3 | Maryland | 2,421,909 | 6,286 | 385 | -7.42 | -25.65 |
| 4 | Illinois | 5,310,327 | 12,485 | 425 | -4.70 | -25.26 |
| 5 | South Carolina | 2,192,041 | 4,787 | 458 | 8.03 | -11.86 |
| 6 | Ohio | 5,146,944 | 10,712 | 480 | 13.66 | -13.05 |
| 7 | Nevada | 1,200,517 | 2,367 | 507 | -5.77 | -32.14 |
| 8 | New Mexico | 912,445 | 1,700 | 537 | 5.92 | -2.19 |
| 9 | Connecticut | 1,493,798 | 2,752 | 543 | -8.08 | -24.95 |
| 10 | Indiana | 2,830,669 | 5,073 | 558 | 4.21 | 1.34 |
| 11 | Florida | 9,152,815 | 15,275 | 599 | 23.28 | -30.21 |
| 12 | Pennsylvania | 5,592,175 | 8,944 | 625 | 1.04 | -19.37 |
| 13 | New York | 8,191,568 | 12,835 | 638 | 1.37 | -14.71 |
| 14 | Oklahoma | 1,699,462 | 2,624 | 648 | 5.59 | -10.63 |
| 15 | Arizona | 2,913,541 | 4,397 | 663 | 8.06 | -5.07 |
| 16 | North Carolina | 4,453,767 | 6,695 | 665 | -2.90 | -19.08 |
| 17 | Alabama | 2,209,335 | 3,214 | 687 | 14.34 | -8.46 |
| 18 | Georgia | 4,156,518 | 5,467 | 760 | 65.72 | -18.15 |
| 19 | Iowa | 1,362,619 | 1,755 | 776 | 19.55 | 7.27 |
| 20 | Massachusetts | 2,836,658 | 3,560 | 797 | -11.40 | -24.97 |
| 21 | District of Columbia | 306,711 | 375 | 818 | -8.31 | 62.34 |
| 22 | Alaska | 306,921 | 374 | 821 | 87.94 | 171.01 |
| 23 | Tennessee | 2,873,478 | 3,216 | 893 | 5.58 | -6.62 |
| 24 | Virginia | 3,445,357 | 3,828 | 900 | 3.57 | -17.75 |
| 25 | Louisiana | 2,011,700 | 2,208 | 911 | 29.20 | -33.41 |
| 26 | California | 13,911,737 | 15,269 | 911 | -17.83 | -27.36 |
| 27 | Missouri | 2,738,774 | 2,884 | 950 | 0.66 | -7.86 |
| 28 | Utah | 1,024,047 | 1,057 | 969 | -5.03 | -22.45 |
| 29 | Texas | 10,441,643 | 10,736 | 973 | 38.64 | -13.33 |
| 30 | Wisconsin | 2,649,597 | 2,696 | 983 | 27.65 | -5.27 |
| 31 | Maine | 727,127 | 707 | 1,028 | -7.22 | -7.94 |
| 32 | Kentucky | 1,951,090 | 1,890 | 1,032 | 11.77 | 0.27 |
| 33 | Oregon | 1,706,290 | 1,649 | 1,035 | 4.24 | -17.30 |
| 34 | Michigan | 4,544,920 | 4,170 | 1,090 | 11.62 | -20.24 |
| 35 | Rhode Island | 462,657 | 408 | 1,134 | -26.35 | -22.43 |
| 36 | Wyoming | 267,987 | 225 | 1,191 | 4.17 | -12.11 |
| 37 | Nebraska | 815,006 | 673 | 1,211 | 20.39 | 16.03 |
| 38 | Arkansas | 1,341,391 | 1,091 | 1,230 | 17.44 | -18.15 |
| 39 | Hawaii | 530,289 | 430 | 1,233 | -8.12 | -41.26 |
| 40 | Minnesota | 2,382,855 | 1,901 | 1,253 | 20.62 | 23.52 |
| 41 | Kansas | 1,248,955 | 936 | 1,334 | 8.21 | -17.61 |
| 42 | New Hampshire | 620,729 | 444 | 1,398 | -2.42 | -34.61 |
| 43 | Colorado | 2,284,863 | 1,454 | 1,571 | -9.63 | -27.88 |
| 44 | Mississippi | 1,295,242 | 818 | 1,583 | 17.36 | -21.50 |
| 45 | Washington | 2,966,814 | 1,742 | 1,703 | -15.15 | -51.33 |
| 46 | Idaho | 686,013 | 342 | 2,006 | -15.97 | -47.71 |
| 47 | Vermont | 326,812 | 126 | 2,594 | 16.67 | -5.26 |
| 48 | West Virginia | 884,728 | 291 | 3,040 | 54.79 | -1.36 |
| 49 | Montana | 491,439 | 154 | 3,191 | -0.65 | -15.38 |
| 50 | South Dakota | 372,281 | 76 | 4,898 | 33.33 | -11.63 |
| 51 | North Dakota | 350,134 | 67 | 5,226 | 15.52 | -2.90 |
Source: ATTOM Data Solutions