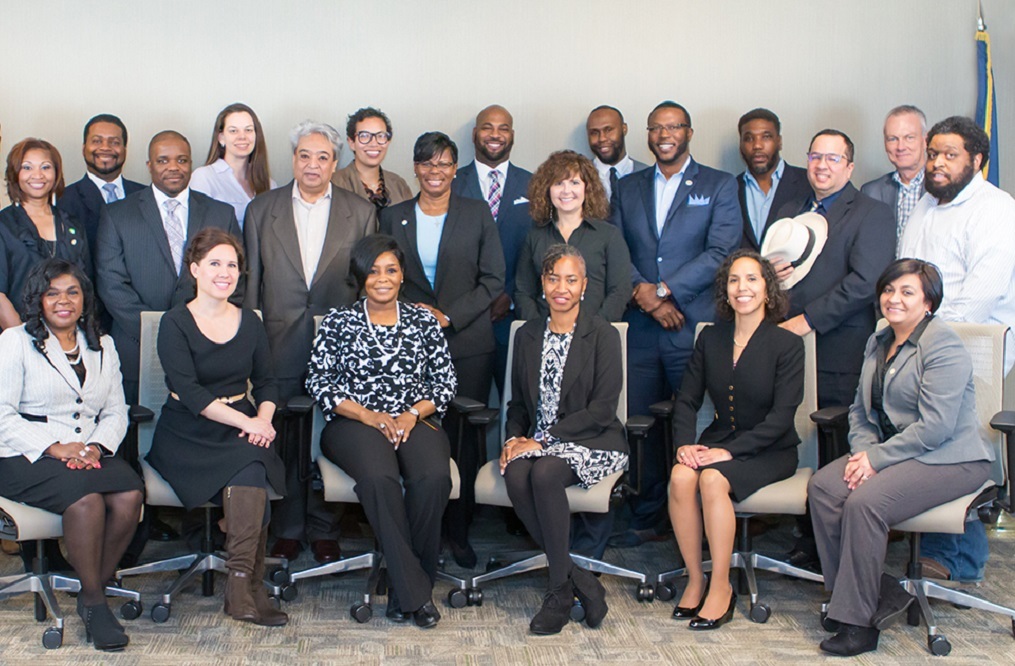 Each MBA participant has completed 14 sessions that included five major modules. Contributed photo
The Greenville Chamber's Minority Business Accelerator (MBA) Program is halfway over, and its participants have already gained tons of valuable business knowledge and reached some incredible feats.
Participants completed the curriculum portion of the program in July, for which they had to complete a presentation in front of their peers and business experts that included their goals and what they've learned thus far. The business experts and coaches gave each speaker feedback on their presentations and were extremely impressed with each participant's effort.
"The energy and comradery in the room was indicative of everyone's vision, enthusiasm and expertise relative to his/her business," participant Kenzie Biggins of Worxbee said.
Each MBA participant has completed 14 sessions that included five major modules that covered various subjects including business and strategy assessments, financials, marketing and sales, resources, hearing live case studies, mentoring, and completing class assignments.
Participants have already recognized the special experience the MBA program has been and shared with the Chamber what they have learned so far.
James Bennett of Upstate Home Health Care said that he now "better understands the importance of financials."
Sergio Burnside of Allstar Meat Co. said he has learned to "be fully knowledgeable about what is going on with your business. Take an in-depth look at yourself and your business to optimize every opportunity."
Jeff Alfonso of Alfonso Interpreting said he has learned to "keep a close eye on financials so that profit is always made despite fluctuations."