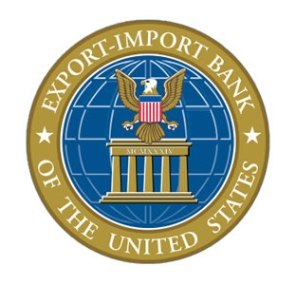 The Export-Import Bank of the United States' (Ex-Im) long-term reauthorization is necessary for large companies such as General Electric and Boeing to continue to drive South Carolina's economy, a World Trade Center Charleston official said.
On July 1, Ex-Im's three-year congressional authorization lapsed, making the export credit agency unable to accept new business for the first time in the agency's 80-plus years of operation.
In the months leading up to the expiration, Boeing and General Electric executives cautioned that without credit support from the government agency, both companies would likely be forced to move production overseas in order to compete with foreign competitors that have similar support from their home governments.
Five months after the bank's authorization lapsed, President Barack Obama signed a transportation funding bill into law on Dec. 4, and the U.S. Congress restored the bank's full authority through to September 2019.
"It would have been nice if they had been extended indefinitely," Pennie Bingham, executive director of World Trade Center Charleston, told Palmetto Business Daily. "They have been reauthorize(d) without any problems almost the whole time they have been in existence. So this is something new. And only because this happened and they were suspended for a while, it makes you wonder if that could happen again. But they are solid right now and fully operational, and there is not an immediate concern about that going away."
As the official export credit agency of the United States, Ex-Im supports the export of goods produced in the U.S. by financing and insuring foreign purchases to international consumers.
Many businesses such as General Electric and Boeing rely on Ex-Im to remain competitive, and thousands of jobs across South Carolina depend on the agency's funding and support.
The export credit agency provides billions in financial backing to Boeing, which employs roughly 8,000 people in South Carolina and collaborates with more than 300 venders across the state.
Bingham said Ex-Im is paramount to the survival of companies across the country, and not just large employers such as Boeing, but to smaller businesses competing on an international level because rival companies in other countries are being funded by agencies similar to Ex-Im in their home countries.
"If we didn't have it here, we would lose any competitive advantage that we have in dealing with other companies internationally," Bingham said. "So in other words, when we go to export our products, other countries would have an advantage over us because they would be supported by their government. But with having Ex-Im Bank back in business, yes, it helps Boeing stay competitive. But it also helps all of the other companies that use them for international sales."
In the export credit agency's recently released FY2015 Annual Report, Ex-Im Chairman and President Fred P. Hochberg reiterated the importance of the agency's funding to businesses across America.
"When it comes to global trade, if countries can't obtain the financing to buy goods from the United States, they often will purchase them from somewhere else. That's the brutal truth of the competitive global marketplace," Hochberg wrote.
According to the U.S. Global Leadership Coalition, South Carolina exported more than $29.7 billion in goods and services to foreign markets in 2014 — $12.1 billion in transportation equipment, $3.9 billion in machinery manufactures, $2.7 in chemicals, and $2.6 in plastic and rubber products.
Ex-Im has financed more than $3.3 billion in exports from 82 companies in 41 communities in South Carolina since 2007, according to the same report.
Want to get notified whenever we write about any of these organizations ?
Sign-up Next time we write about any of these organizations, we'll email you a link to the story. You may edit your settings or unsubscribe at any time.
Organizations in this Story
Charleston Metro Chamber of Commerce • General Electric • The Boeing Company • White House • World Trade Center Charleston
More News